Sword Princess Amaltea samlingsbok!
August 2nd, 2019 | Posted by in
Nosebleed Studio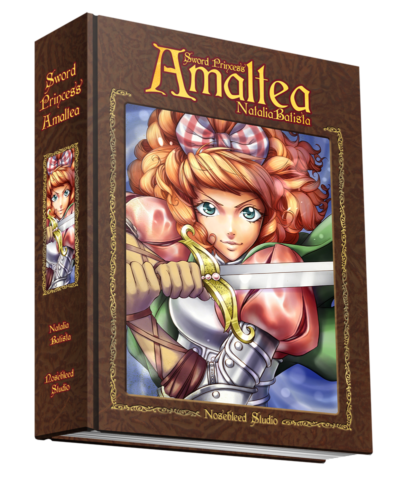 I september kommer vi crowdfunda en samlingsbok av Sword Princess Amaltea!
Alla tre volymerna kommer samlas i en och samma hårdpärmsbok, och tanken med kampanjen är att samla extra pengar för att göra boken lyxigare, med t.ex. rött läsband, guld på omslager och skyddsomslag.
Boken kommer innehålla, förutom hela serien, även 30+ sidor opublicerat extramaterial och kommer tryckas och skickas ut innan jul!
Läs mer här:
Sword Princess Amaltea Crowdfunding
You can follow any responses to this entry through the RSS 2.0 You can leave a response, or trackback.