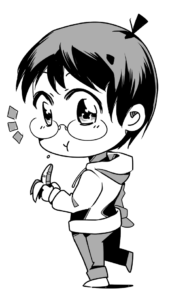 Joakim came into contact with Nosebleed Studio when he studied at Serieskolan (Comic Art School) in Malmö between 2009-2010. Since then, he has been a part of the studio and participated in the studio's various publications.
In 2017 his comic Häxan became one of the finalists in Weekly Shounen Magazine x MediBang's international manga competition.
In 2018 he debuted with the first volume of Penguin Rumble, a story about the 17 year old Erika who's working at a fictive animal's reserve in Stockholm, where she takes care of the penguins. The is 4 volumes in total. It has been published in Sweden, and is to be published in Germany by PYRAMOND and in Italy by MangaSenpai.
Books and fanzines out of print